A flexible pipe is made of several layers of metallic and polymeric material. This modular construction meant the layers are independent but permits dynamic interaction, widely used in MOPU+WHP oil and gas applications.
Flexibility is the distinctive property of a flexible pipe which enables it to be spooled on a reel for efficient transportation and installation. A flexible fitted with carcass is termed of rough bore flexible while
flexible without a carcass is termed as a smooth bore flexible.

The five layers shown in above figures are generally termed as follows: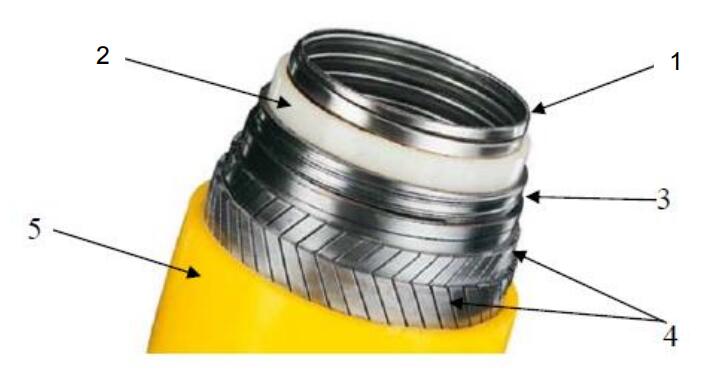 Interlocked stainless steel carcass (Metallic) – normally alloy AISI 316L
Internal pressure sheath (Polymer)
Pressure armour (Metallic)
Tensile armours (Metallic)
Outer sheath (Polymer)
Pls share us your demands with details, we will help to design the best solutions for you: www.hoses.cc