SHANDONG HOHN GROUP: DREDGING FLOATING HOSES AND PIPE AND FLOATS EXPERT SINCE 1988! DEDICATED IN OFFSHORE CONSTRUCTION;DREDGING;MARINE SERVICE.
MDPE Dredging Floats Medium-density polyethylene dredging floats is a popular material for floating dredger pipelines. It has the advantages of small size, light weight, large buoyancy, wind wave resistance, aging resistance and long service life.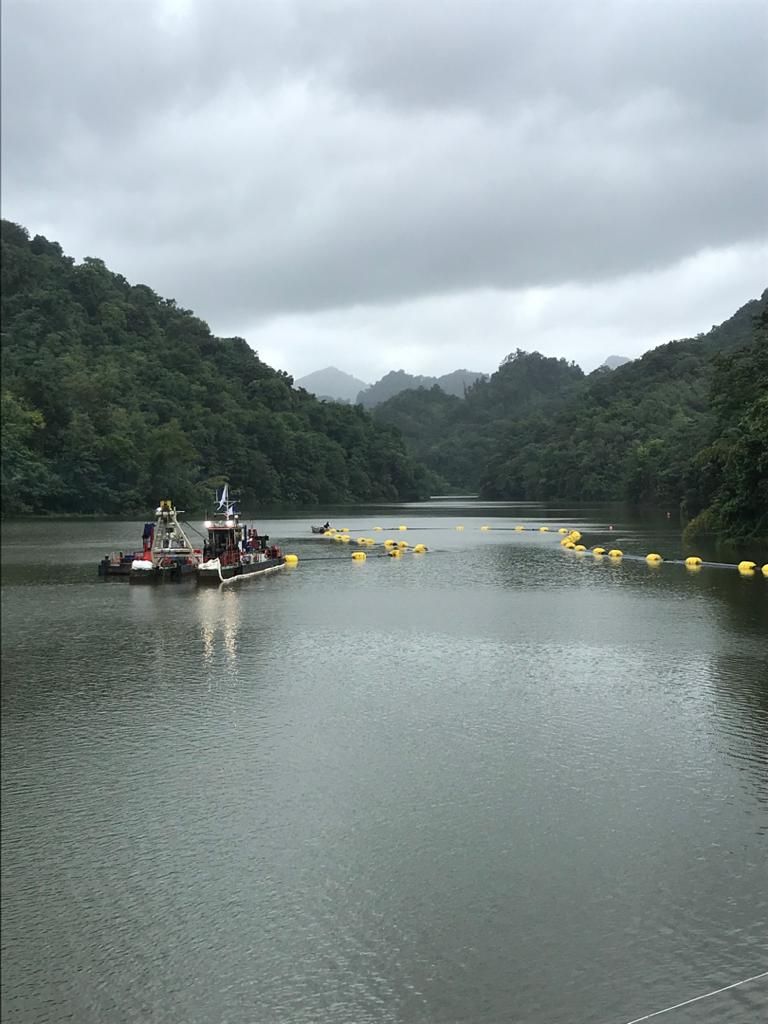 Dredging Floats Advantages:  
1. Ensure that the water in the pipeline is floating  
2. The orange color appearance can be used as a warning sign to prevent impact lines  
3. Convenient inspection and maintenance of pipelines  
4. Shorten construction time, reduce cost and reduce maintenance costs
MDPE Floats Performance Characteristics: 
(1) Light weight and large buoyancy 
(2) Anti-impact, acid and alkali resistant corrosion 
(3) Low absorption rate  
(4) Simple construction and low maintenance costs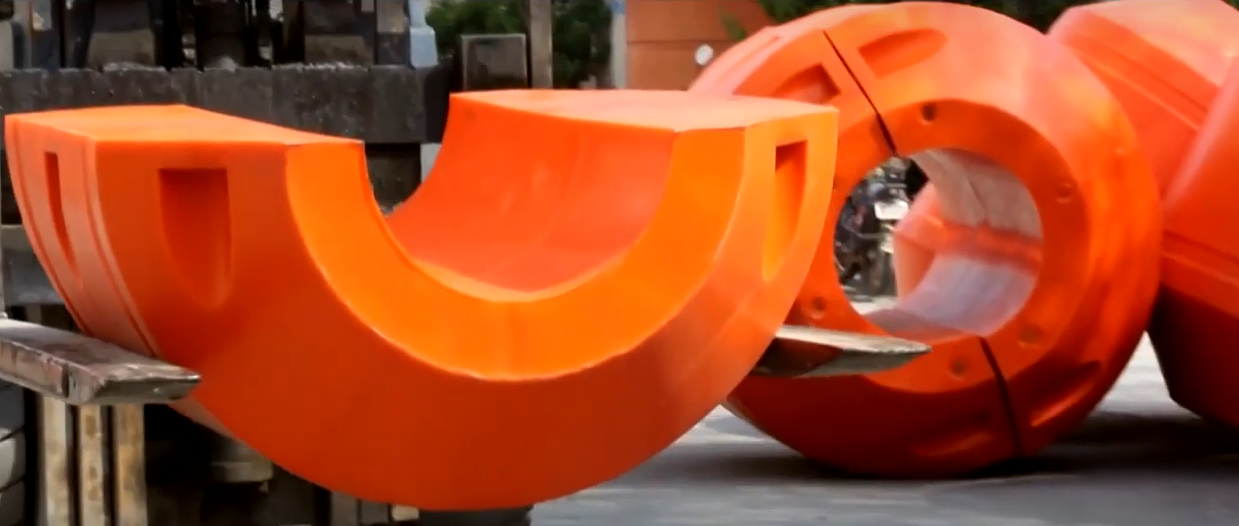 HOHN Dredge Pipe Floats/Floaters are composed by two halves, the inside diameter of pipe floats will be same (or slight smaller) to HDPE/Steel dredge pipe's outer diameter, so the Dredge Pipe Floats can be fixed via bolts and nuts tightly on the HDPE/Steel dredge pipe or the hoses without slipping. Two halves of pipe floats are connected by bolts/nuts that are made by galvanized steel grade material.
Thanks to the excellent structure, HOHN Dredge Pipe Floats/Floaters can absorb or reduce the energy from vessel collision and protect the dredge pipelines that they are supporting. Double reinforced bolts/nuts on every float ensures a safe and secure connection to the pipe.
The Dredge Pipe Floats/Floaters have become the ideal solution & a necessity for moden dredging work.
To order our plast floats products, please contact our engineer for more details and quotes: www.floatinghosesllc.com