HOHN GROUP Industrial Fluid Solutions are the global partner of choice for industrial fluid product systems and services. For combined solutions – smart and sustainable.
Oil & Gas has been at the forefront of flexible hose technology, predominantly in the marine environment, for well over 60 years. As one of the world's leading partners for companies operating in the oil & gas and materials handling industries, our success is rooted in our unrivalled engineering expertise, our global customer and service, and our comprehensive understanding of the most challenging project requirements. We work closely together with our partners to provide innovative solutions and our products are found in some of the most demanding applications around the world.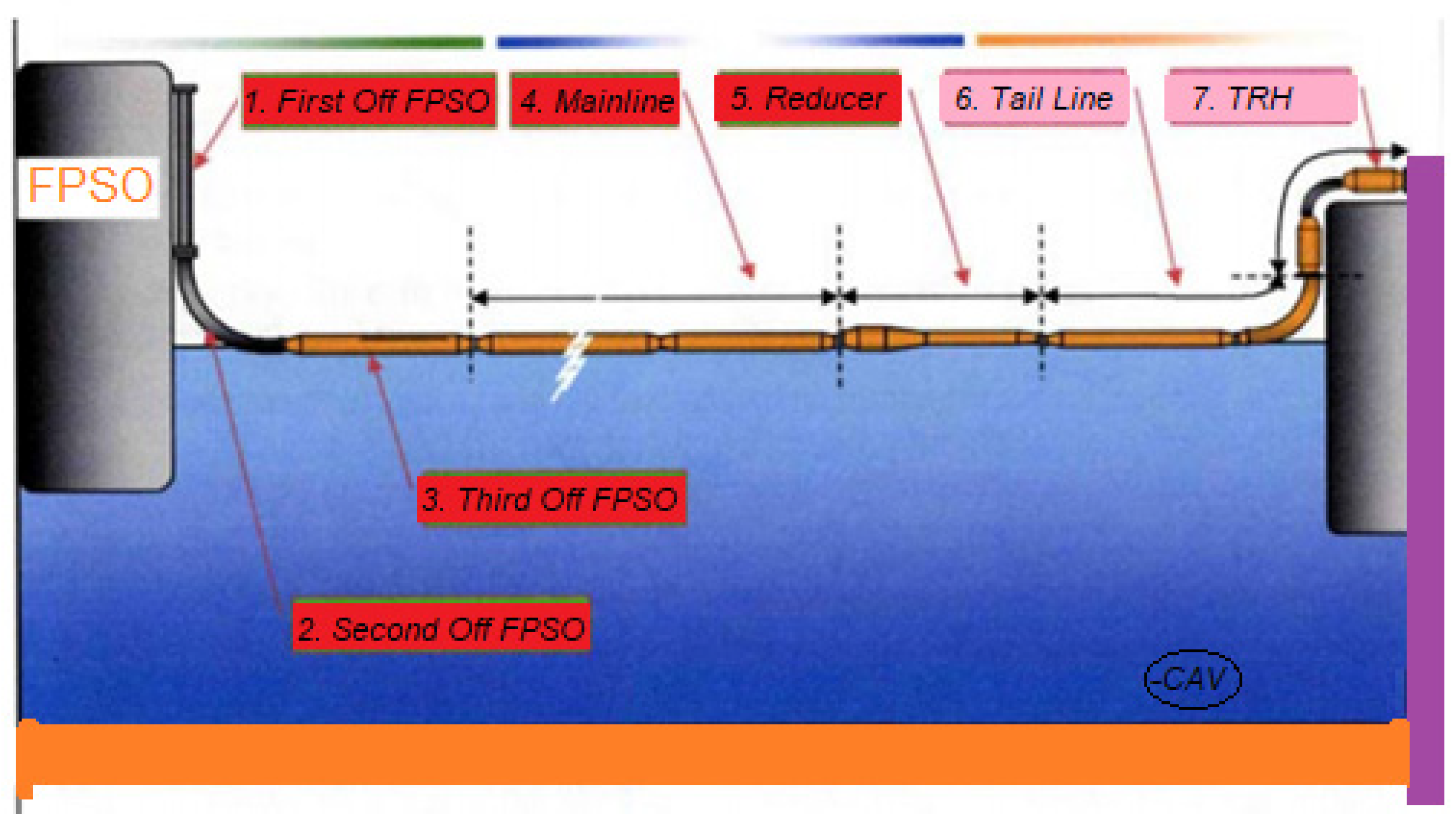 HOHN GROUP Industrial Fluid Solutions has the most comprehensive range of fluid transfer solutions for the global oil & gas industry:
Marine hoses in accordance with GMPHOM 2009 and API 17K
Dock and onshore hoses
High-pressure hoses for oil & gas exploration, including hoses certified to API 7K, API 16C and API 17K, API 17J
Dredge hoses
Cryogenic Floating LNG hoses meeting EN 1474-2
LPG hose, Liquid Ammonia, Liquid Hydrogen hose, Liquid CO2, Green energy transfer hose
STS hoses
Large Continuous floating hose by one section
Hose Management services
Reel equipment for floating hose
The below is our LNG cryogenic floating hose insulation:

We got type approval certificate by DNV.GL of GMPHOM 2009 in 2016.
The below is our oil floating hose basic specifications accordingto OCIMF 2009, HOHN hoses are used in all the most common and typical system configurations worldwide:
Catenary Anchor Leg Mooring (CALM) Buoy, Single Anchor Leg Mooring (SALM), Tandem Mooring System (FPSO / FSO and Shuttle Tanker), Single Point Mooring(SPM). Reel applications for both floating and submarine hoses.
6inch to 24in ID and 15, 19 21 bar ''EQUINOX DC' – Double Carcass Hoses (textile or metallic reinforcement with helix)
6inch to 24in ID and 15, 19 21 bar ''EQUINOX SC' – Souble Carcass Hoses (textile or metallic reinforcement with helix)
PU COVER is optional.
API 17 K SUBSEA HIGH PRESSURE HOSE:
HOHN API SPECIFICATION 17 K Single Carcass Hoses for heavy applications in DEEPWATER OIL OFFLOADING SYSTEMS and its also successfully applied in REEL application (high performance hose with operating pressure 10.5Mpa and allowable tensile load 252.0 ton)
PACKING:
HOHN hoses will be wrapped with one layer of polyethylene plus an additional layer of high resistance waterproof synthetic fibre, each flange will be blanked with a ply wooden disc, and on OCIMF 2009 steel pallet.
More than a hose designer and manufacturer…
…SERVICES – ANCILLARIES
Clients can look towards HOHON GROUP not only as a marine hose manufacturer but also a packaged solution supplier, inclusive of the hoses, MARINE BREAKAWAY COUPLINGS(mbc), Butterfly Valves, Camlock, Spool Pieces, Chains, Marker and Pick up Buoys, Floats, Stud bolts and Gaskets, etc.
SERVICE ON FIELD:
• Global Freight Shipping by Sea or Air
• Advisory Services to Installation and Commissioning
• On Site Repairs for hoses • Recommendation on the most suitable solution for customized applications
• Project Engineering and Project Management for complete string
• Installation and Operating Manuals
Welcome to contact our expert: GQ@HOSES.CC for more details.