HOHN Bonded flexible pipes are suitable for various oilfifield applications, and are used especially offshore, including deep water and harsh environment.
They have specifific advantages as risers and flowlines, or even floating high pressure lines for live crude oil transport in marginal fields, because of simple installation, without high mobilization costs. Mid-water oil export lines are protected from wave effects, offering longer lifetime than conventional oil suction and discharge hoses. Water intake systems can be custom designed for the given environment, offering high operational safety and easy installation. High pressure flexible lines can be preformed to fifit tight confifigurations even in 3 000 m water depth.
Bonded flexible pipe is a synonym of large bore, reinforced rubber hose. In the narrower sense it refers to medium and high pressure flexible lines. It range from seawater suction lines to choke and kill lines with a rated working pressure up to 103,4 MPa. The size of the flexible pipes covered ranges from 50 to 1000 mm (2" to 40") or larger internal diameter.
Transport of live crude oil and gas in case of floating production facilities
In offshore oil production, as deeper and deeper waters are explored emphasis was shifted to floating production facilities from fixed platforms. Besides large fields with well developed but costly infrastructure oil (and occasionally gas) has been produced on marginal remote fields. The advantages of bonded flexible pipes make them especially economical in marginal fields. Since bonded flexibles are produced in limited length, they can be transported easier on sea and land. Bonded flexibles can be installed with simple equipment, with cranes available locally without expensive mobilization of pipe laying vessels.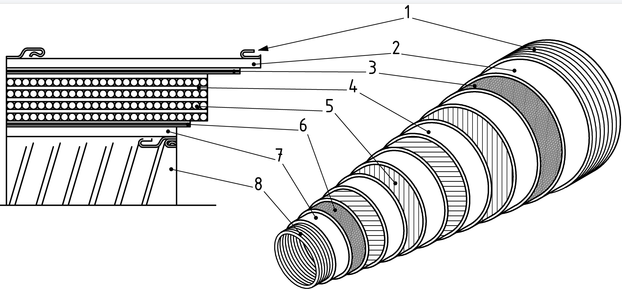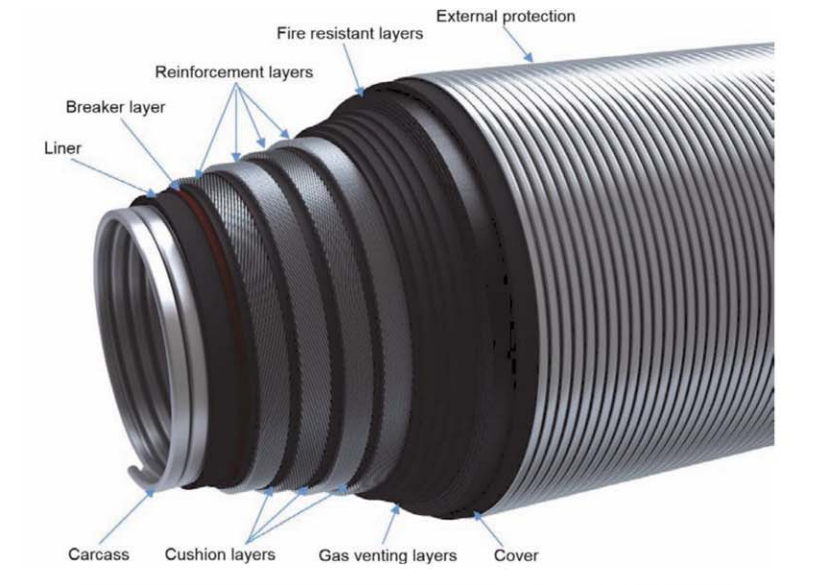 CARCASS MATERIAL: SS AISI 316L Interlock
API 17K FLEXIBLES APPLICATIONS:
Applications
› Managed Pressure Drilling (MPD)
› Riser Tensioner
› Flare Boom
› Water Injection
› Topside Jumper / Gas Injection
› Subsea Production Jumper
› Natural Gas transfer hose (Ship to Shore)
› Crude and Gas transfer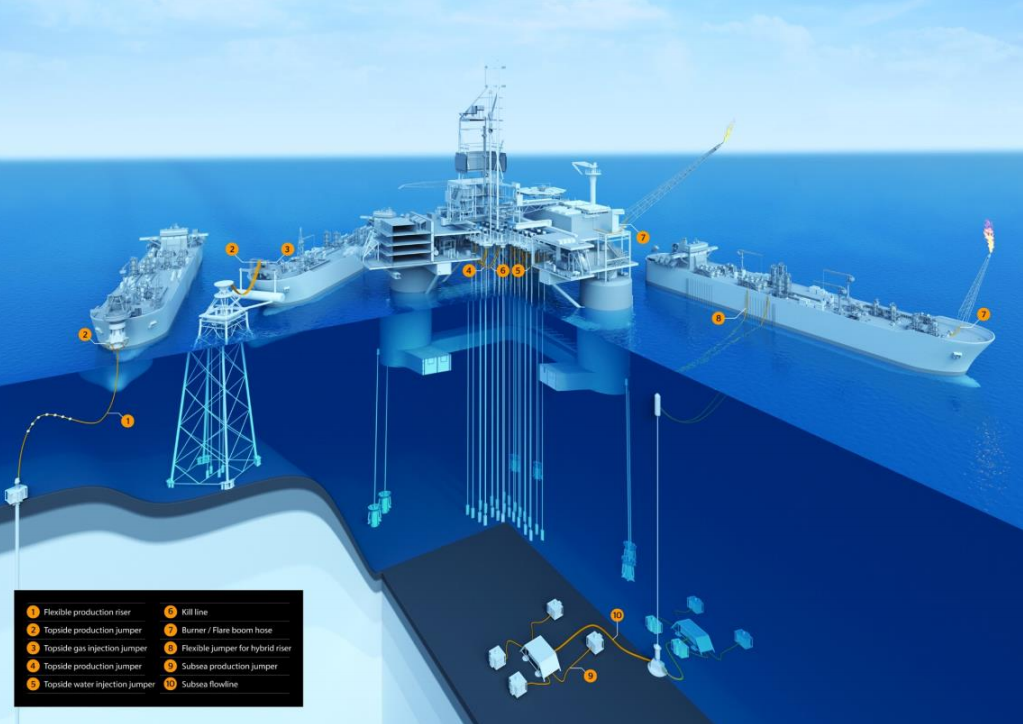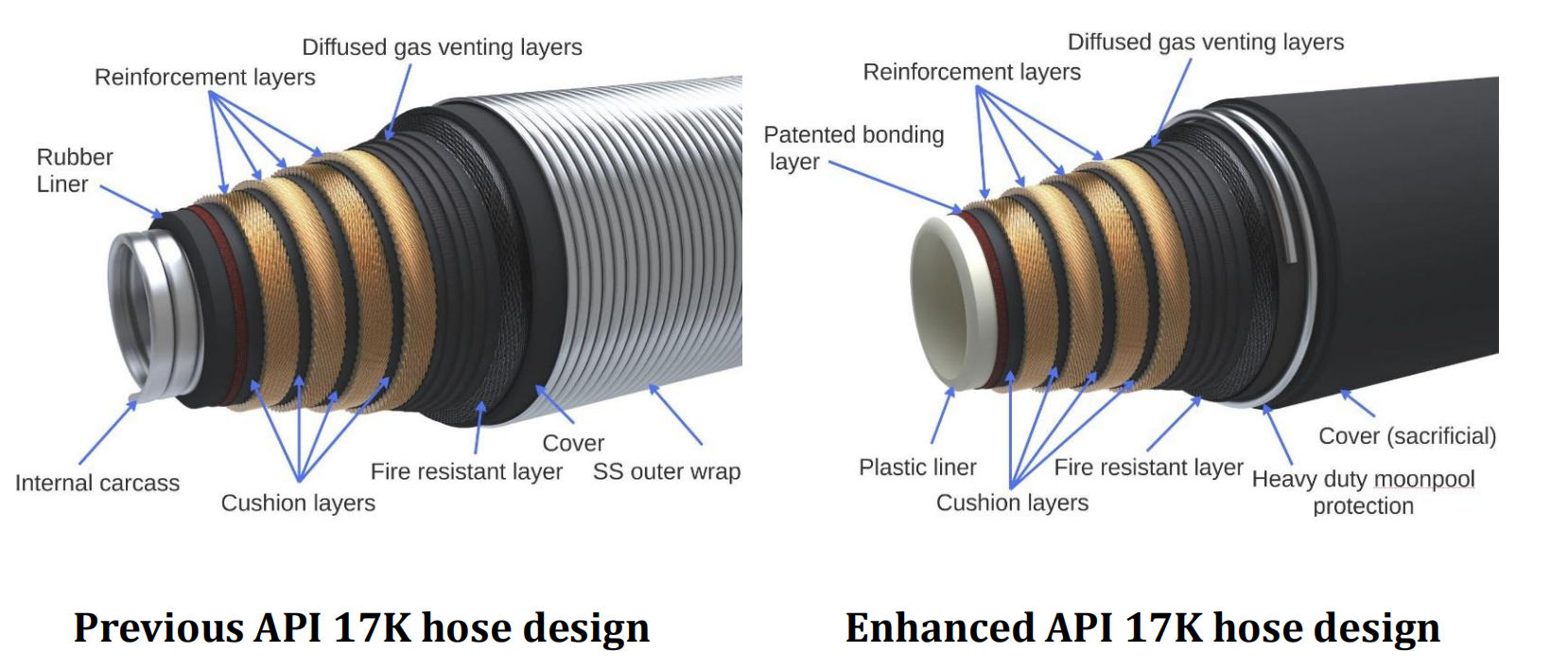 HOHN GROUP is constantly working towards developing new and improved solutions for our customers. With our ever capable R&D team being one of few in the business, we take on any innovation based challenges our customers might have.
In the last, From HOHN Group, OCIMF marine hoses and LNG Jettyless transfer floating hose is within our production capacity, if you have any needs for the above pls contact: gq@hoses.cc
HOHN can supply marine hoses in full compliance with OCIMF – GMPHOM 2009. We got DNV.GL type approval certificate in 2016 year, Hoses are available in the dimensions 6'' to 24'' ID with pressure range from 15 to 21 BAR, as per OCIMF regulations. The hoses have been proven throughout different applications (CBM, SPM, FSO, FPSO) on a global scale.
Nowadays Conveyance of LNG is one of the most demanding operations for hoses and couplings. HOHN offers proven and certified solutions for this application both within shipto-shore and ship-to-ship operations.