SHANDONG HOHN GROUP: DREDGING FLOATING HOSES AND PIPE AND FLOATS EXPERT SINCE 1988! DEDICATED IN OFFSHORE CONSTRUCTION;DREDGING;MARINE SERVICE.
Dredging projects are often classified into three categories: capital, that is, for new infrastructure, maintenance, or remedial (environmental) projects.
Coastal areas have always been a favourite place for people to settle. Living near the sea and other types of open water, such as rivers, estuaries and lakes, offers many benefits. These areas often have a more moderate and comfortable climate, as well as allow access to maritime food sources, and facilitate trade and transport.
The overall growth in the global population and the trend of migration towards coastal areas has led to a huge rise in the number of land reclamation projects. Industrial sites, residential areas, ports and airports are increasingly expanding in the direction of the water. The dredging process uses sand, clay or rock from the seabed to create new land elsewhere. Many land reclamation activities are combined with projects for deepening of ports and access channels, since the reuse of the dredged materials for adjacent jobs may reduce the total costs.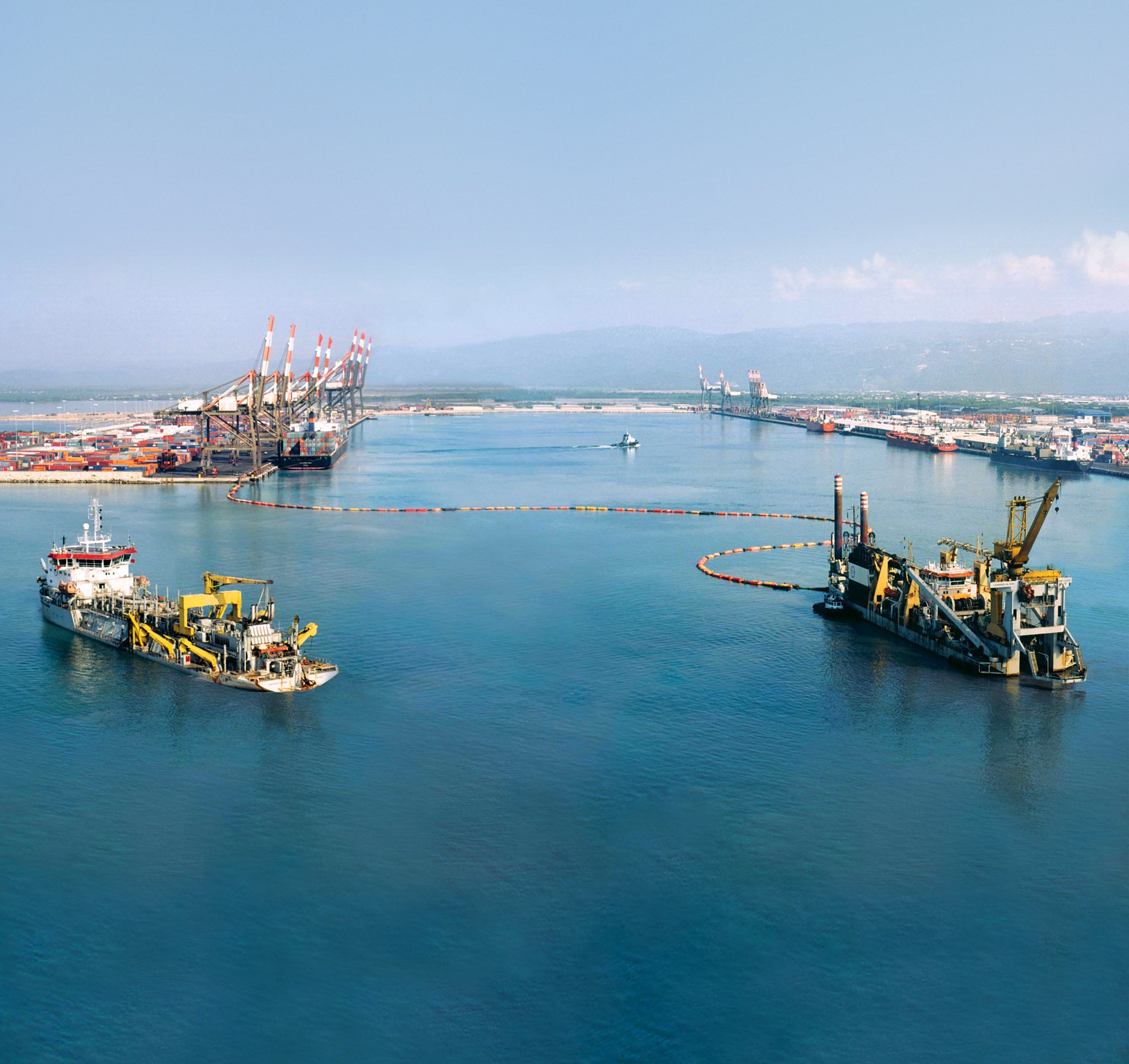 Growing global trades has led to an increase in maritime transport. In order to accommodate this growth in international shipping and ever larger vessels, new ports are being constructed around the world and existing port infrastructure is being expanded. Dredging activities for port construction and expansion include the creation of access channels, berthing places and turning basins, reclaiming land for yard and terminal activities, and the deepening and widening of existing waterways. HOHN Group Pipe and Plastic Floats Dredge line components is designed and produced for Port or Harbour Construction Dredging.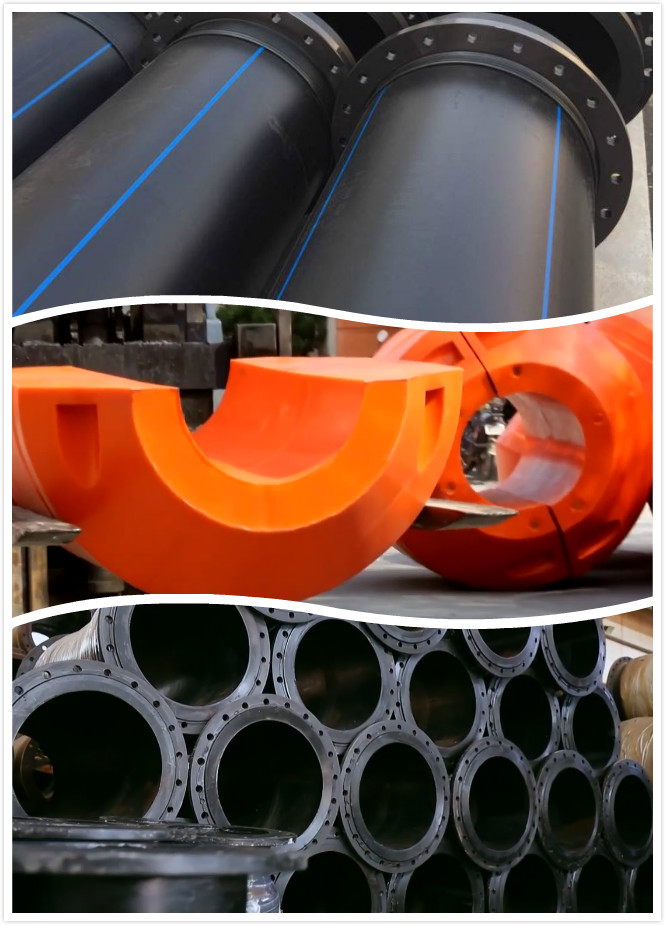 HOHN Dredge Pipe Floats/Floaters are composed by two halves, the inside diameter of pipe floats will be same (or slight smaller) to HDPE/Steel dredge pipe's outer diameter, so the Dredge Pipe Floats can be fixed via bolts and nuts tightly on the HDPE/Steel dredge pipe or the hoses without slipping. Two halves of pipe floats are connected by bolts/nuts that are made by galvanized steel grade material.
Dredge HDPE pipe/Steel Pipe for the above plastic floaters are preferred in modern dredging works cases.
In dredging works, when conveying solid materials with sharp angles, ordinary rubber hoses without armor protection are easily damaged inside under high pressure.
For the steel ring armored floating hoses, as the rubber and steel rings is not synchronized, it result in grooves.
HOHN Group own-patented full armored rubber discharge hoses solves this problem as huge market desires, our full armoured discharge hoses could dredge above 10 million cubic meters sediments or other dredging medium and easy to repair. It is enjoying more and more prefer in the CSD dredger dredging works.
For more details please visit SHANDONG HOHN Group official website:
www.floatinghosesllc.com