SHANDONG HOHN GROUP: DREDGING FLOATING HOSES AND PIPE AND FLOATS EXPERT SINCE 1988! DEDICATED IN OFFSHORE CONSTRUCTION;DREDGING;MARINE SERVICE.
Growing global trades has led to an increase in maritime transport. In order to accommodate this growth in international shipping and ever larger vessels, new ports are being constructed around the world and existing port infrastructure is being expanded. Dredging activities for port construction and expansion include the creation of access channels, berthing places and turning basins, reclaiming land for yard and terminal activities, and the deepening and widening of existing waterways. HOHN Group Pipe and Plastic Floats Dredge line components is designed and produced for Port or Harbour Construction Dredging.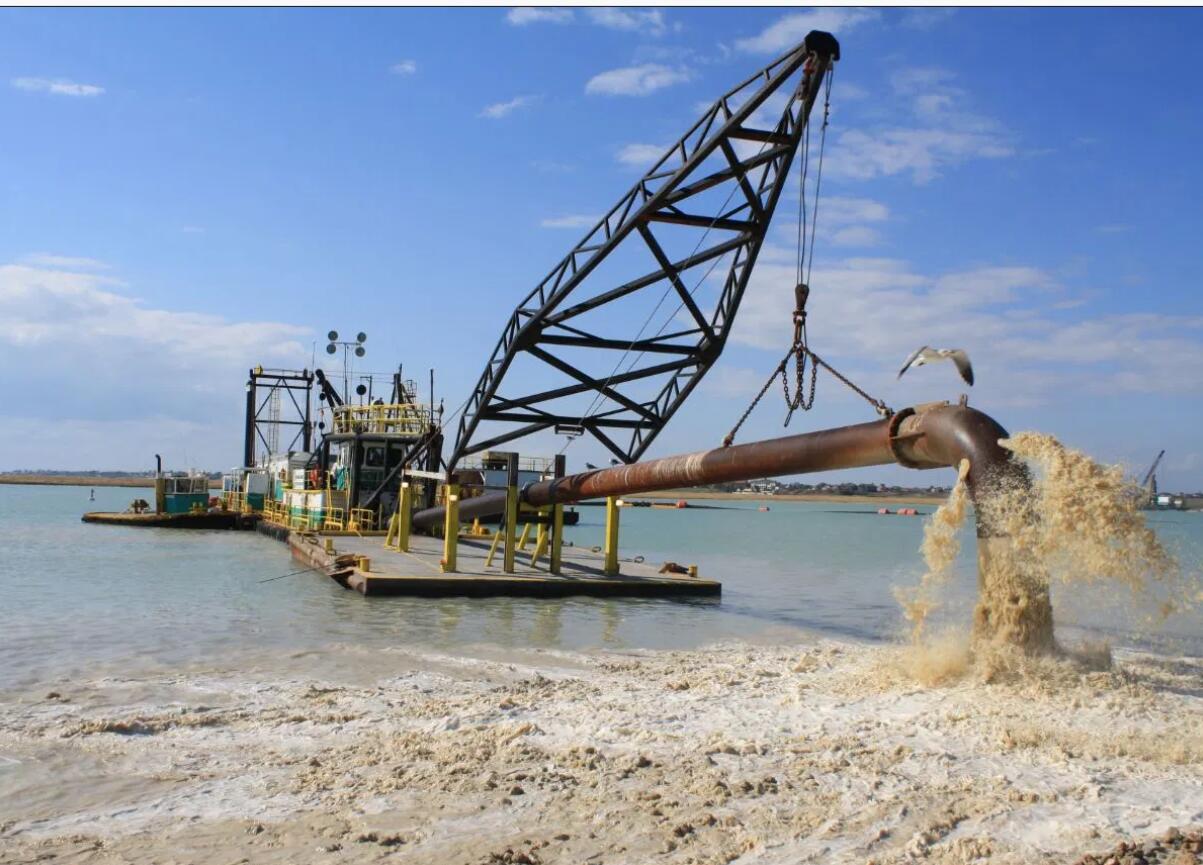 SHANDONG HOHN GROUP'S Dredge Pipe Floats/Floaters shell is made from high wear resistant PE material with excellent flexibility by USA imported machine one-time rotational molding tech, filled inside with high-strength polyurethane closed-cell foam. The Dredge Pipe Floats/Floaters are designed to HDPE/Steel pipe and flexible discharge hoses, and it can provide sufficient buoyancy to assure the dredging pipeline floating above the water level.
HOHN Dredge Pipe Floats/Floaters are normally produced into orange colors that to act as warning signs to other vessels nearby. The other colors can also be made as per requests.
To assure long-time service outside, a UV stabilizer must be added to while manufacturing, which ensure the Dredge Pipe Floats/Floaters have a good UV-stabilization.
HOHN Dredge Pipe Floats/Floaters are composed by two halves, the inside diameter of pipe floats will be same (or slight smaller) to HDPE/Steel dredge pipe's outer diameter, so the Dredge Pipe Floats can be fixed via bolts and nuts tightly on the HDPE/Steel dredge pipe or the hoses without slipping. Two halves of pipe floats are connected by bolts/nuts that are made by galvanized steel grade material.
Thanks to the excellent structure, HOHN Dredge Pipe Floats/Floaters can absorb or reduce the energy from vessel collision and protect the dredge pipelines that they are supporting. Double reinforced bolts/nuts on every float ensures a safe and secure connection to the pipe.
The Dredge Pipe Floats/Floaters have become the ideal solution & a necessity for moden dredging work.
To order our plast floats products, please contact our engineer for more details and quotes: www.floatinghosesllc.com