SHANDONG HOHN GROUP: DREDGING FLOATING HOSES AND PIPE AND FLOATS EXPERT SINCE 1988! DEDICATED IN OFFSHORE CONSTRUCTION;DREDGING;MARINE SERVICE.
Growing global trades has led to an increase in maritime transport. In order to accommodate this growth in international shipping and ever larger vessels, new ports are being constructed around the world and existing port infrastructure is being expanded. Dredging activities for port construction and expansion include the creation of access channels, berthing places and turning basins, reclaiming land for yard and terminal activities, and the deepening and widening of existing waterways. HOHN Group Floating hoses is designed and produced for Port or Harbour Construction Dredging.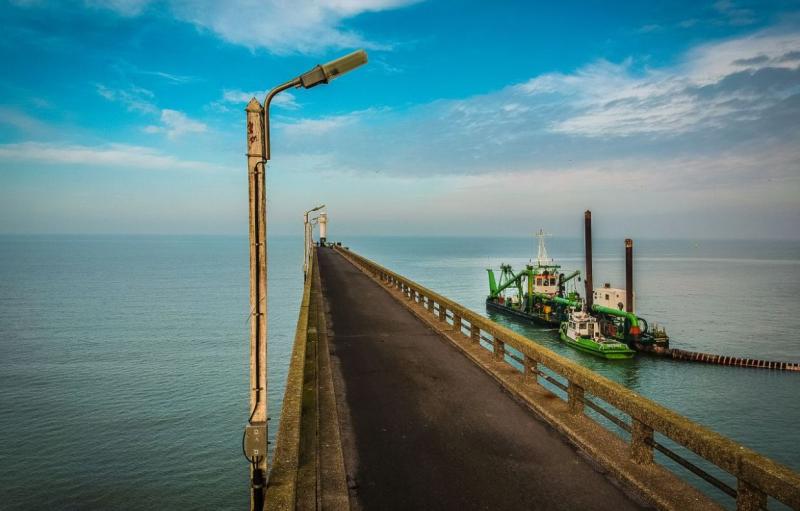 HOHN group own-patented self floating hoses is made of high quality and wear-resistant rubber, the outer cover has excellent abrasion resistance and UV protection.
The outside of the tube is wrapped with buoyancy material and covered with a protective layer.
HOHN floating dredging hoses are widely used with dredgers for silt or gravels conveyance.
Below is our working pressure 15.0 bar specifications: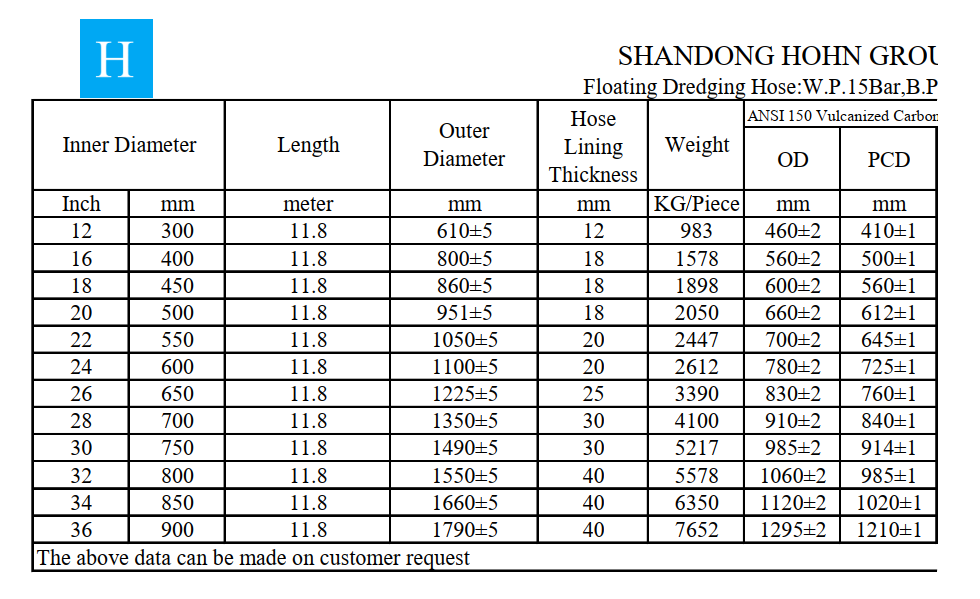 Below is our working pressure 25.0 bar specifications:

HOHN Floating Hoses Advantages:
1. High wear resistance of the inner layer.
2. Colored indicator in the inner layer.
3. Outer cover with excellent abrasion resistance and UV protection
4. Single foam flotation casing to prevent water absorption.
5. The hose emergence above water is not less than 20% of the total volume.
6. Flang design according to your requirement.
7. Bending angle : 0°-45° ( Maximum: 90° in short time )
8. Easy to install, of good adhesion, long service life.
Welcome to visit HOHN Group official website for more details:www.floatinghosesllc.com