Our hoses series available.
1:SPM(Single Point Mooring) OCIMF 2009 standard floating and submarine oil hose series
2:LNG LPG cryogenic flexible hose according to international standard, each length 12.0 meter or reeling hose available according to your length requirement.
3: High pressue API-17J series flexible hose.
Regarding our OCIMF 2009 standard hose specifications pls find the below chart: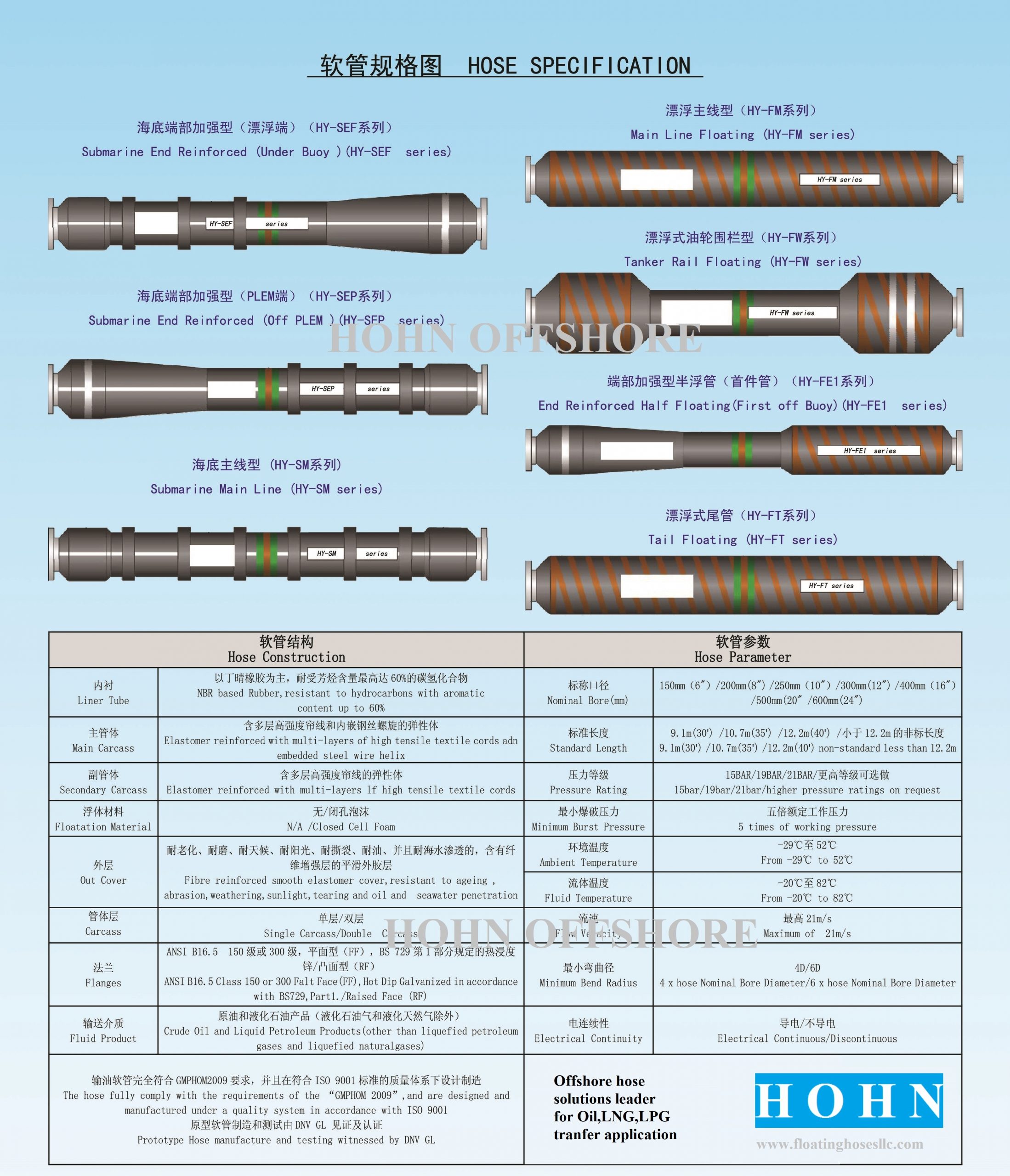 For more details about it pls visit our website: www.floatinghosesllc.com or contact our engineers.