HOHN Marine Hose Systems introduced the polyurethane covered hose as an option to the conventional rubber covered hose. The smooth, hard surface of polyurethane make handling much easier, and its bright colors are also advantageous.
Futhermore, Pouring orange-red PU elastomer on the cover.The advantages of PU are high mechanical strength and wear resistance function.
All our floating hoses are designed and manufactured under a quality system in accordance with ISO9001 and OCIMF 2009 version standard. The quality system applies to, and interacts with, all activites pertinent to the quality of the product. It involves all phases, from initial identification to final satisfaction of requirements and customer examinations.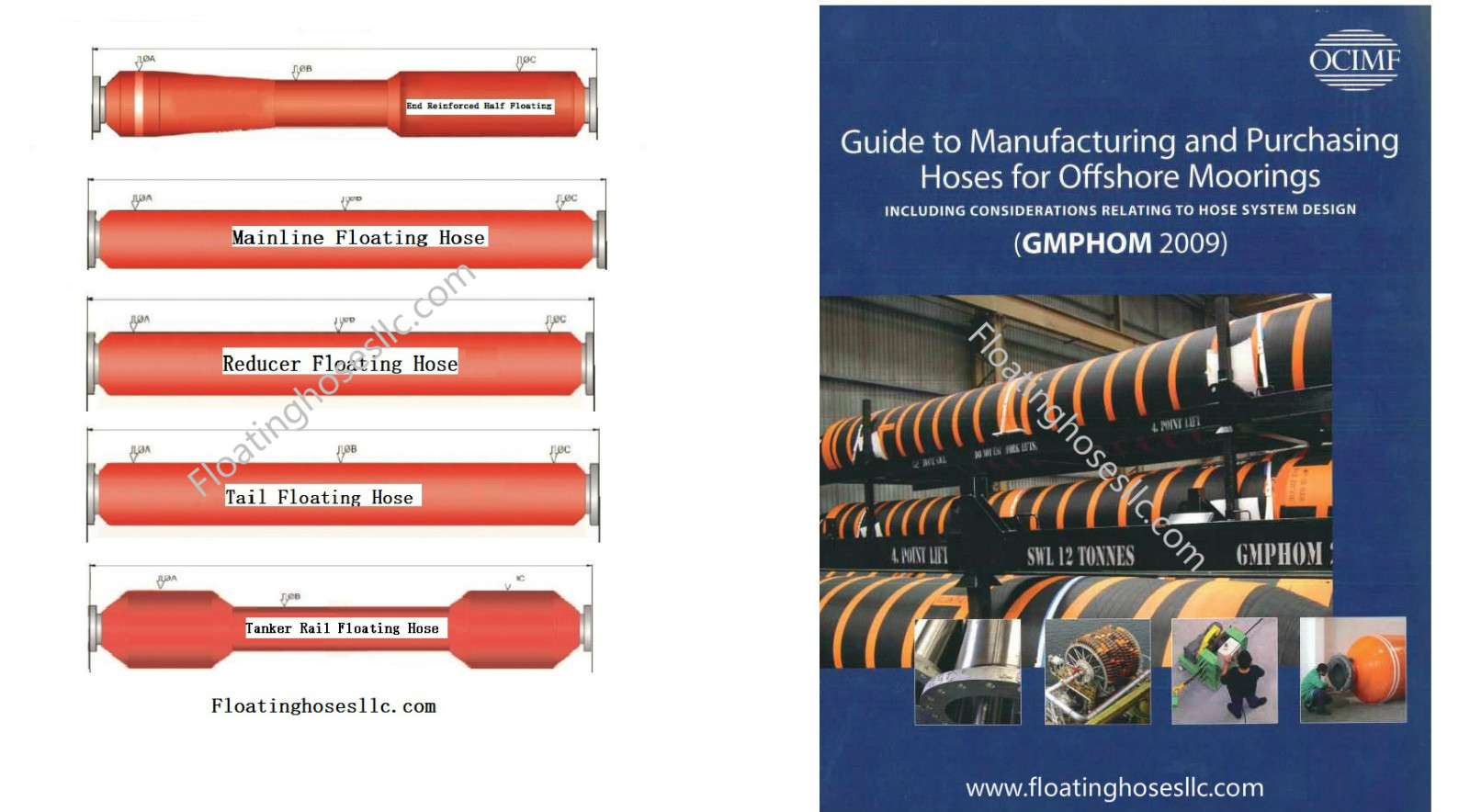 Double carcass and Single Carcass type are available.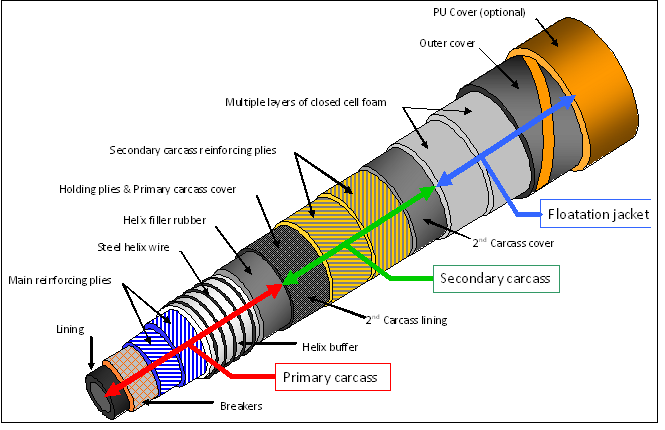 OCIMF 2009 Steel Pallet Packing:
Hoses are packed for storage and transportation on steel framed pallets. Each pallet has four support legs to allow safe stacking to a height of three pallets. Upon customer's request, we shall make the special steel framed pallets which allow us to load into 40 feet dry or open top container.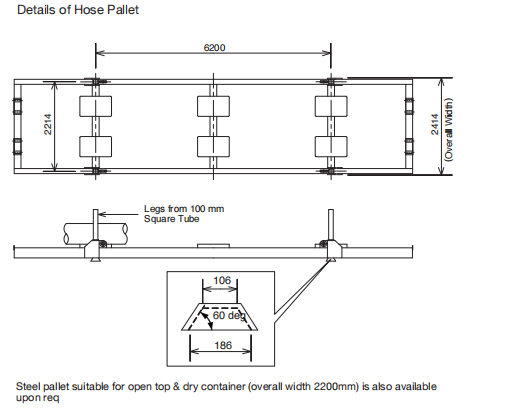 HOHN Offshore Hose systems include:
CALM Catenary Anchor Leg Mooring
Off Buoy Hoses
CMBM Conventional Multi-Buoy Mooring
Tandem Mooring
SALM Single Anchor Leg Mooring
Pls contact our offshore engineers get more details about it
www.floatinghosesllc.com