New range of bow-coupling systems for Trailing Suction Hopper Dredgers (TSHD)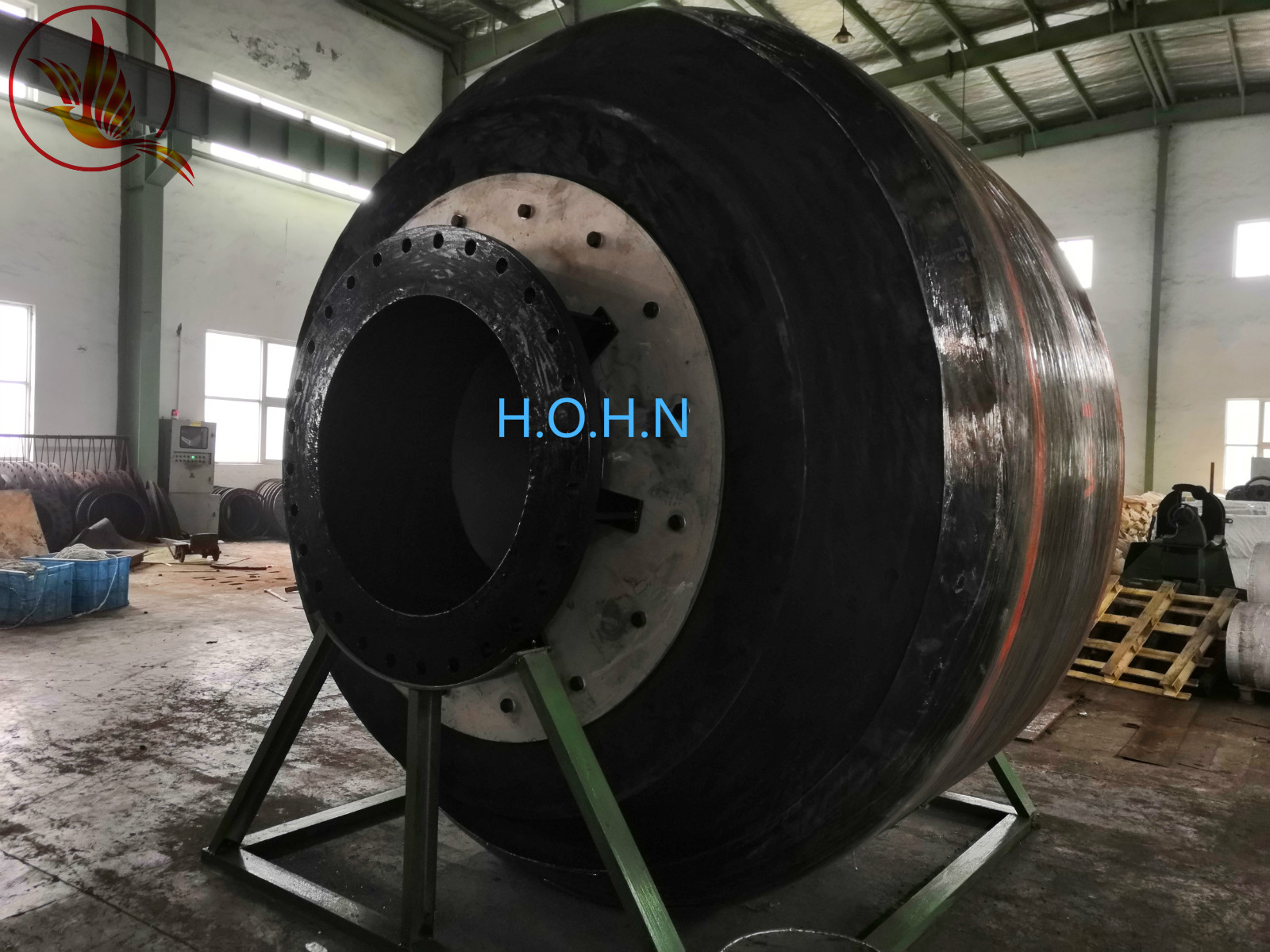 Hydraulic driven quick couplings for dredgers are specially designed for the TSHD bow rubber hose quick connection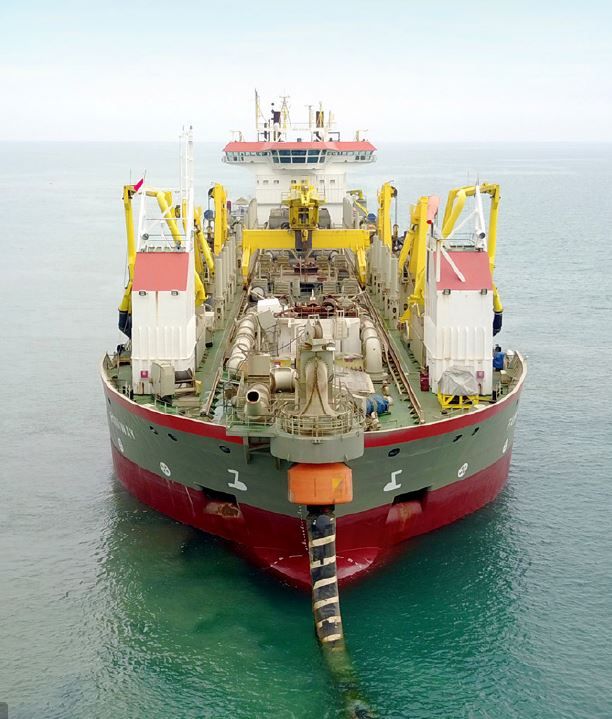 The bow-coupling system enables a THSD to couple to, and discharge slurry via a floating hose dredge pipeline or by means of a rain-bow nozzle
The bow coupling system is fitted with a unique coupling mechanism to the floating how dredge pipeline. The coupling mechanism comprises of a click-in ball joint mechanism (male-part) which is locked and released by a single hydraulic cylinder mechanism. This mechanism is designed to perform in rugged operating conditions; any sand or dirt accumulation will not interfere with the locking and releasing mechanism of the male part.
Advantage of the bow coupling system:
Parts of the bow coupling
The bow coupling realizes the connection between ship and floating pipe line. The coupling itself consists of a female- and male part. The female part is fixed to the bend of the discharge pipe and the loose male part has to be mounted to the floating hose. The female part is provided with hydraulic operated cylinders for opening/closing of the retaining ring and securing the lock pins. The retaining ring clamps or releases the male part when it is positioned in the female part. Heavy lock pins secure the retaining ring when the male part is connected. The floater of the male part is a heavy duty construction and standard foam filled. The male part of the flexible coupling has an unlimited rotation.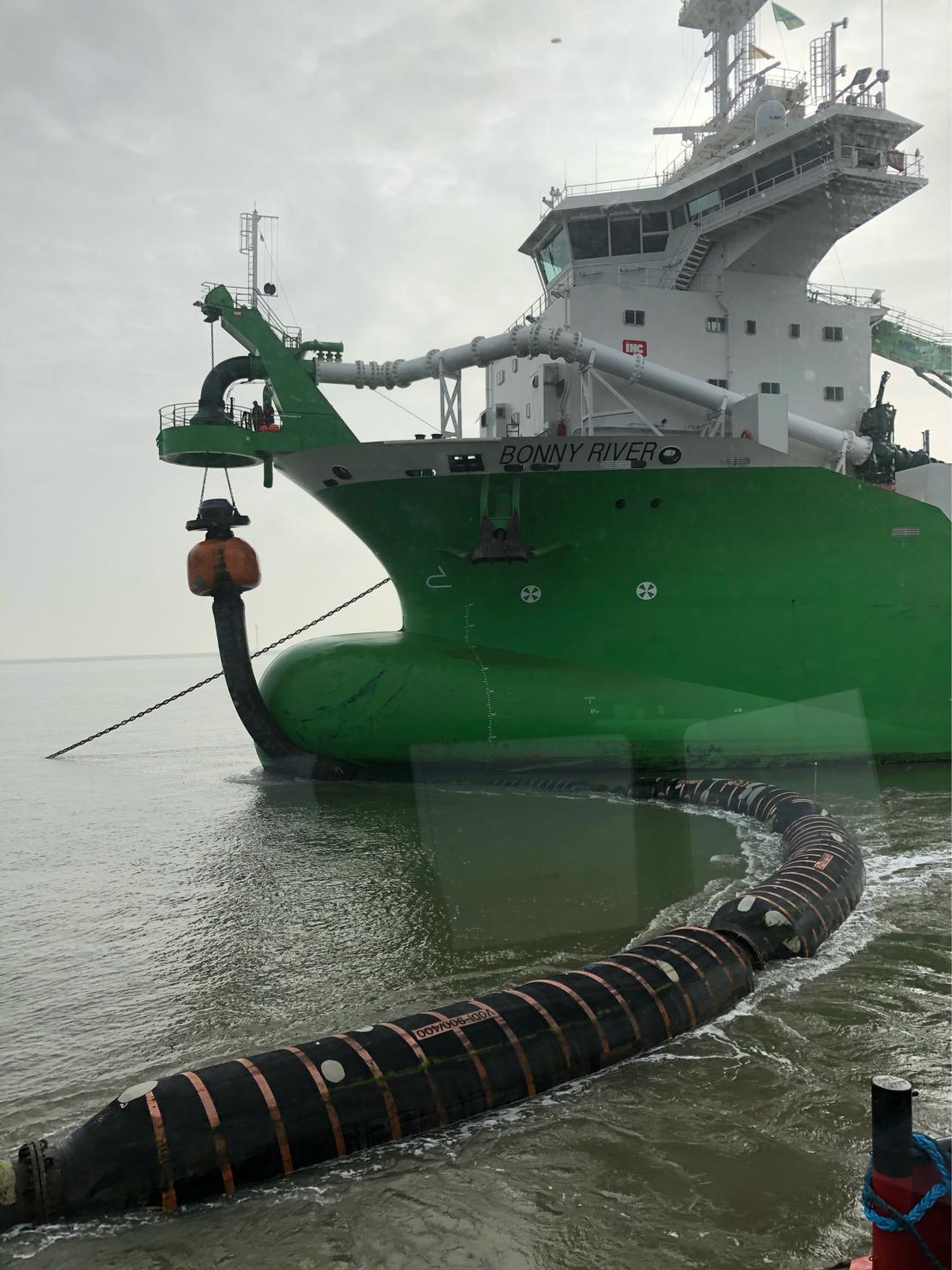 We are professional bow coupling system rubber floats and dredge floating hose pipeline supplier, for more details pls contact our engineers team.