The Cutter Suction Dredgers are mad of steel construction, non self-propelled, dismountable type, which are able to berth and dredge at any waters both in the coastal area and inland rivers. Dredging depth: 15m Dredging capacity: 3500m3/hr Discharge distance: 1500mDredging depth: maxi. 20m;Dredging capacity: max. 6000m3/HR Discharge distance: 0-2000m or more with booster pump station.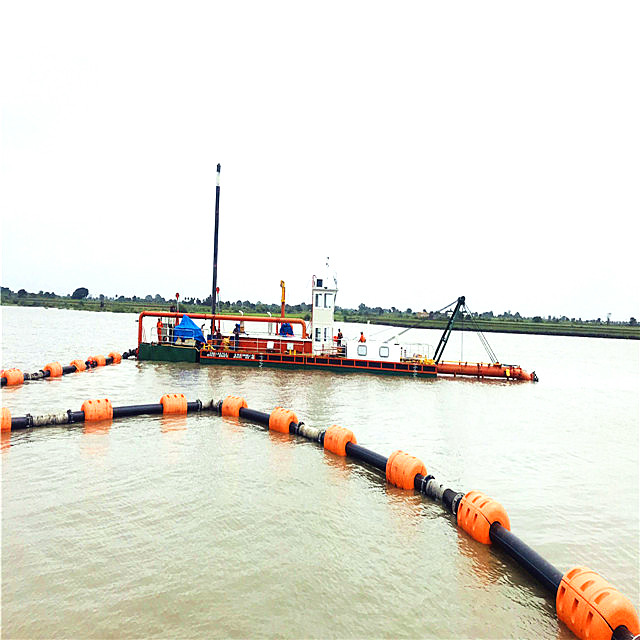 Usage: sand dredging, waterway cleaning, reclamation work, mining job.
Discharge Pipeline Configuration:HDPE Dredge Pipe/Steel Pipe, Dredge flexible Rubber Hoses, Dredge Pipe Floater/Floats.
Dredge Discharge Pipe Inner diameter of HDPE pipe:20 inch
Dredge Flexible hoses Inner diameter: 20inch
Dredge pipe floats/floaters Outer Diameter:560.0mm
If you have demands for 20 inch hydraulic cutter suction dredger dredging floating pipelines please feel free to contact us for quotes.