SHANDONG HOHN GROUP: DREDGING FLOATING HOSES AND PIPE AND FLOATS EXPERT SINCE 1988! DEDICATED IN OFFSHORE CONSTRUCTION;DREDGING;MARINE SERVICE.
Dredging is the removal of material, including sand, silt, gravel and other subaqueous materials from waterways. It is often used to keep waterways and ports navigable for both recreational and commercial users. Dredging armored inlets is an unending task. By removing sediment from the naturally accreting area, new sediment transported into the waterway will fill in its place, limiting supply down the coast. Historically most dredged material was placed offshore as the most cost effective option, removing it entirely from the active sediment system and contributing to long-term shoreline erosion. Keeping dredged material within the active sediment system, particularly by dumping in areas needing beach nourishment, helps to counteract erosion associated with hard engineering structures such as jetties and groins.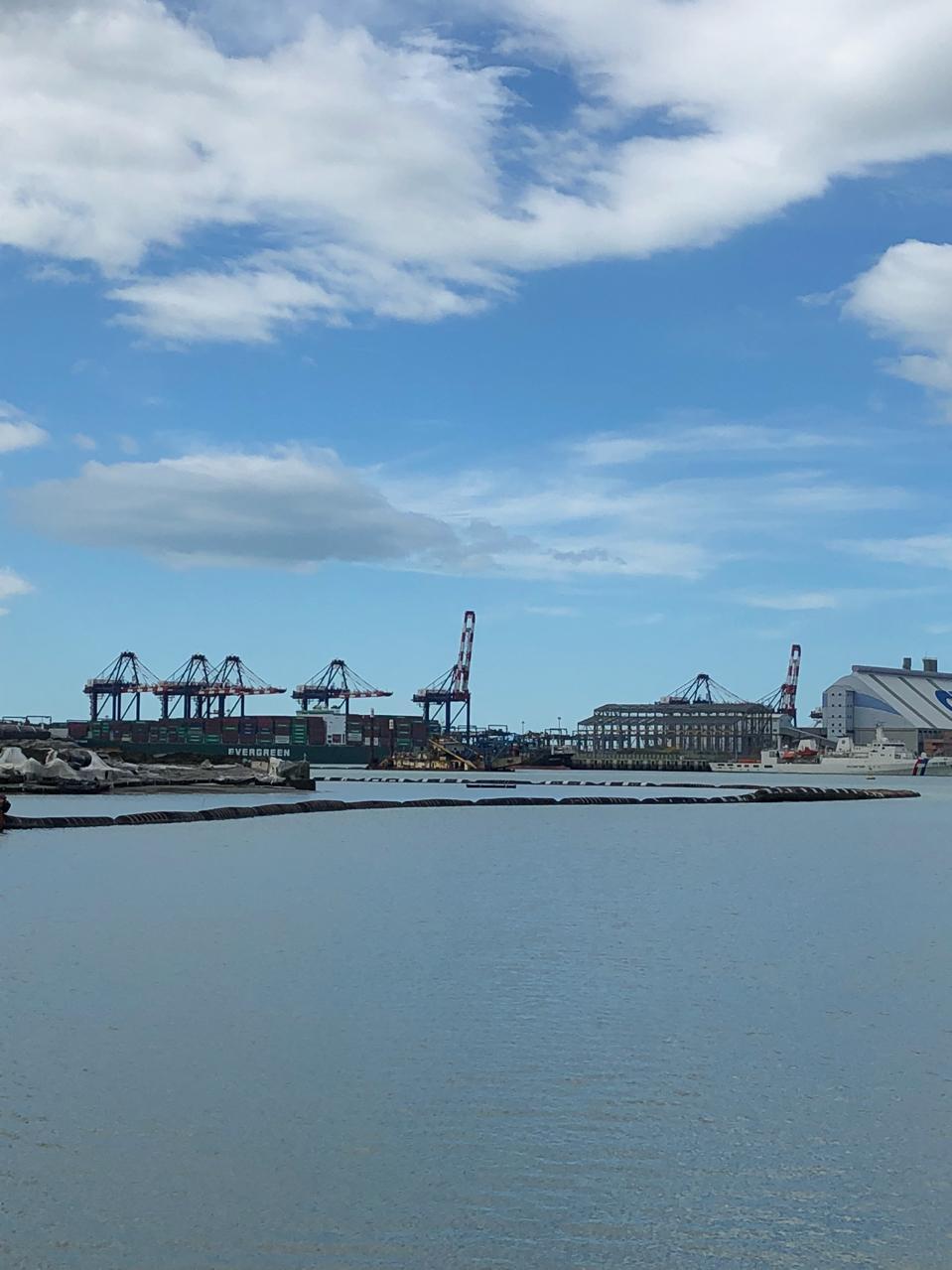 HOHN group own-patented self floating hoses is made of high quality and wear-resistant rubber, the outer cover has excellent abrasion resistance and UV protection.
The outside of the tube is wrapped with buoyancy material and covered with a protective layer.
HOHN floating dredging hoses are widely used with dredgers for silt or gravels conveyance.
Below is our working pressure 15.0 bar specifications: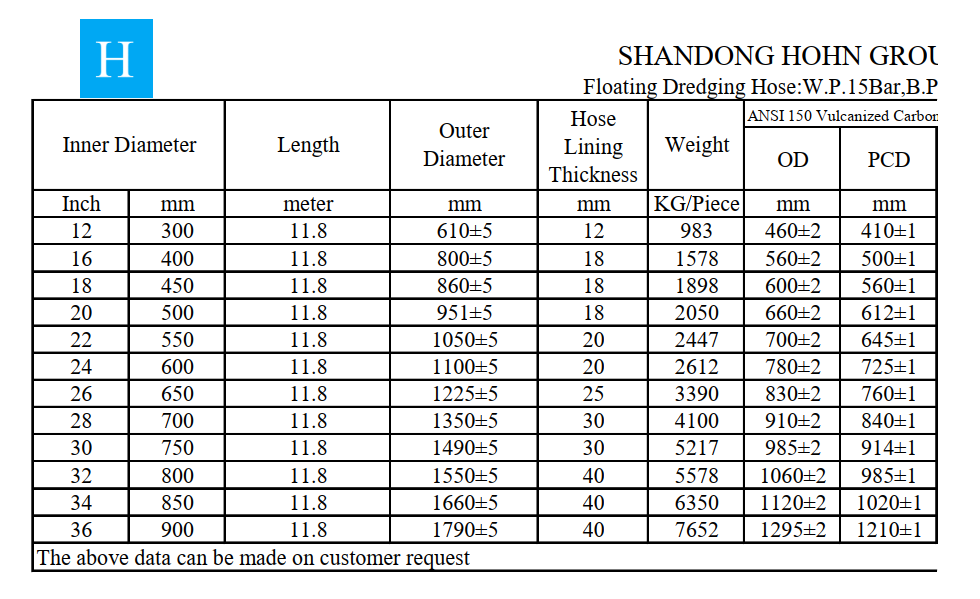 Below is our working pressure 25.0 bar specifications:

HOHN Floating Hoses Advantages:
1. High wear resistance of the inner layer.
2. Colored indicator in the inner layer.
3. Outer cover with excellent abrasion resistance and UV protection
4. Single foam flotation casing to prevent water absorption.
5. The hose emergence above water is not less than 20% of the total volume.
6. Flang design according to your requirement.
7. Bending angle : 0°-45° ( Maximum: 90° in short time )
8. Easy to install, of good adhesion, long service life.
Full Armored Floating Hose Dredge Line aslo available.
Welcome to visit HOHN Group official website for more details:www.floatinghosesllc.com