SHANDONG HOHN GROUP: DREDGING FLOATING HOSES AND PIPE AND FLOATS EXPERT SINCE 1988! DEDICATED IN OFFSHORE CONSTRUCTION;DREDGING;MARINE SERVICE.
Marine bollards are a simple and cost-effective way to achieve mooring requirements. It is the anchor point for mooring lines to be fixed in order to safely secure vessels alongside jetties/quay, berths, wharves and dolphins in ports and harbours.
HOHN marine systems operation provides bollards in a range of design profiles, sizes and mooring line capacities to suit all mooring system applications. Commonly used style of bollards are T-Head, T-Horn, Kidney, Cleat, Double Bitt, Single Bitt and Pillar.
Mooring bollard should be selected in consideration with the mooring pattern, changes in draft due to loading and discharge, wind and current forces, swell, wave and tidal forces, mooring line types, size and angles ice forces (where relevant). Ductile iron, cast steel and stainless steel are some of the main materials used to make marine bollards.
Generally, design of a bollard should have a thicker diameter at the top (head / tip of the structure) to make it harder for the mooring lines to escape accidentally. It is important to provide a solid anchor point for mooring ropes. Certain designs have double bollards for ropes to be cross-fastened. Such an arrangement would provide a tighter connection. Single and double designs are both available in the market today.
Besides size & design, bollards are also categorised by their grade and mooring capacities. Furthermore, durability is a factor when choosing a suitable bollard design as maintenance is something that end user should be considered. To spot possible deterioration and to ensure that bollards are working well a continual durability testing and inspection should be done to ensure mechanical performance are maintained.
The below is the types of mooring bollards we offer:
1. Pillar Bollard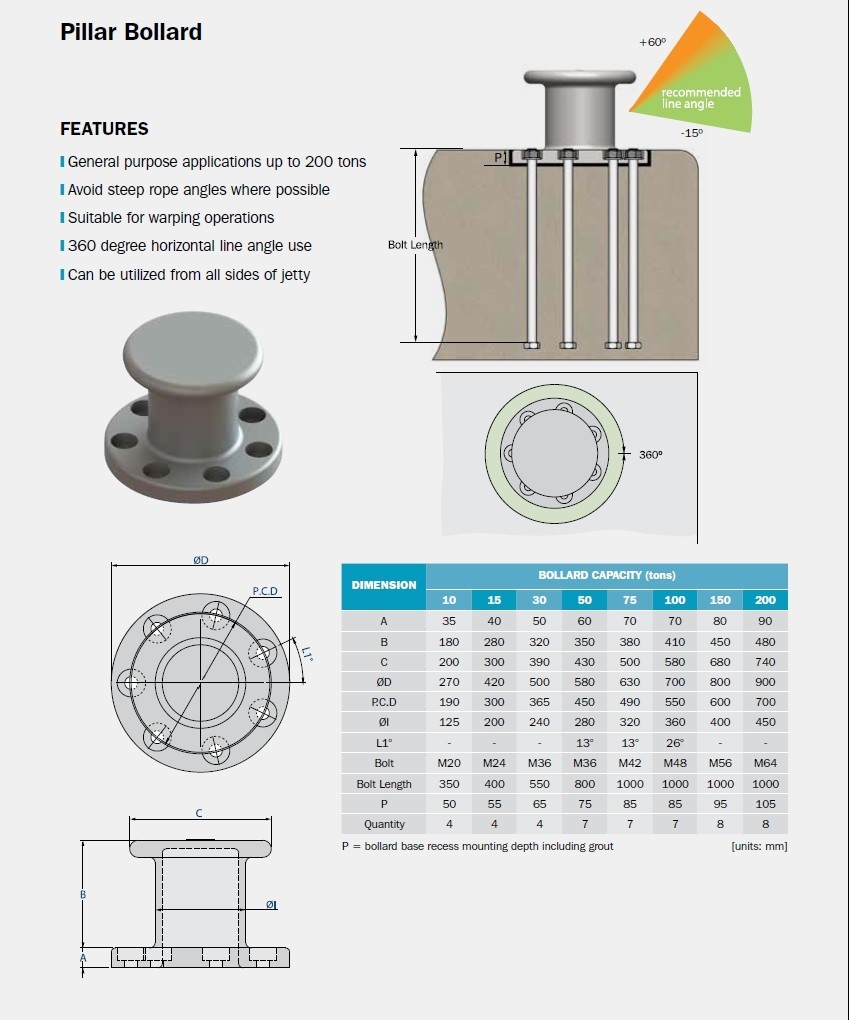 2. Tee Bollard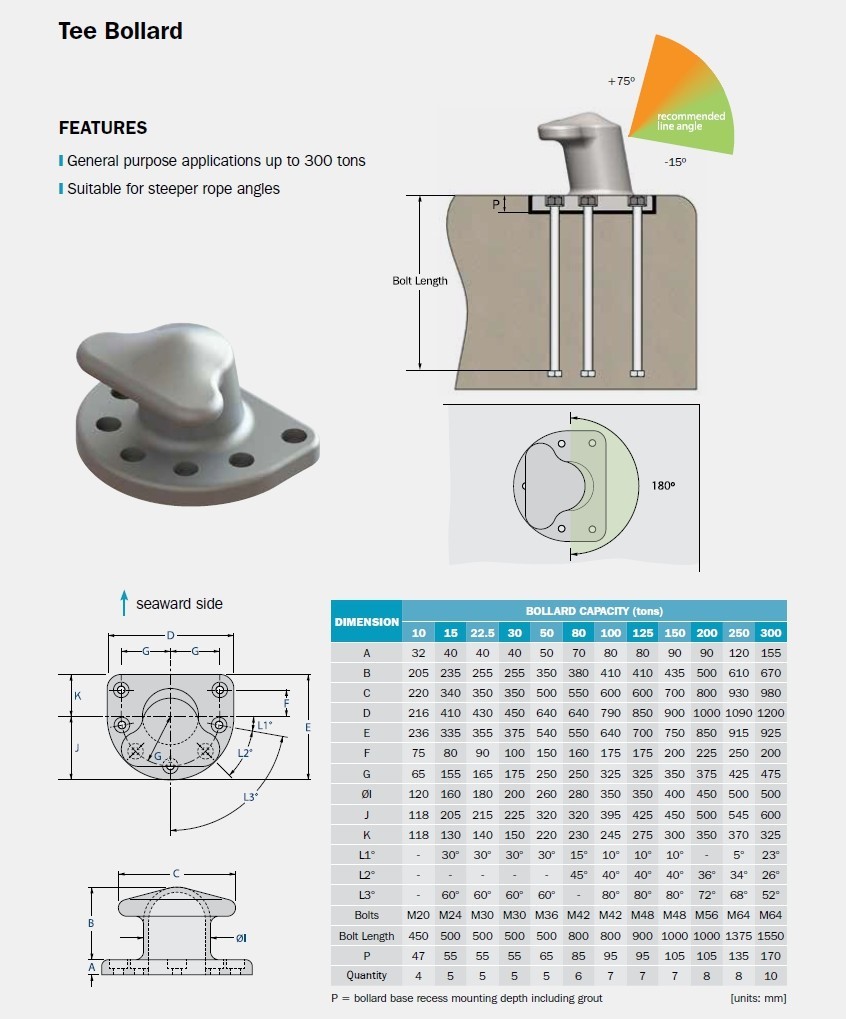 3. Double Bitt Bollard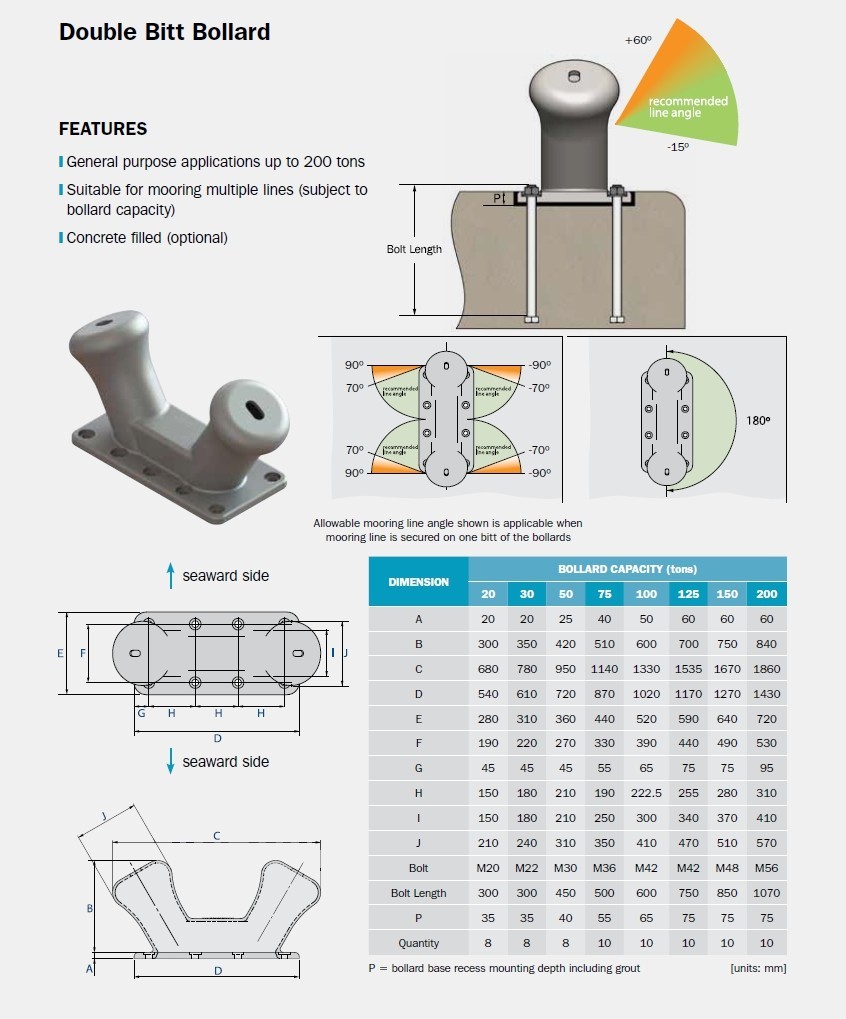 4. Horn Bollard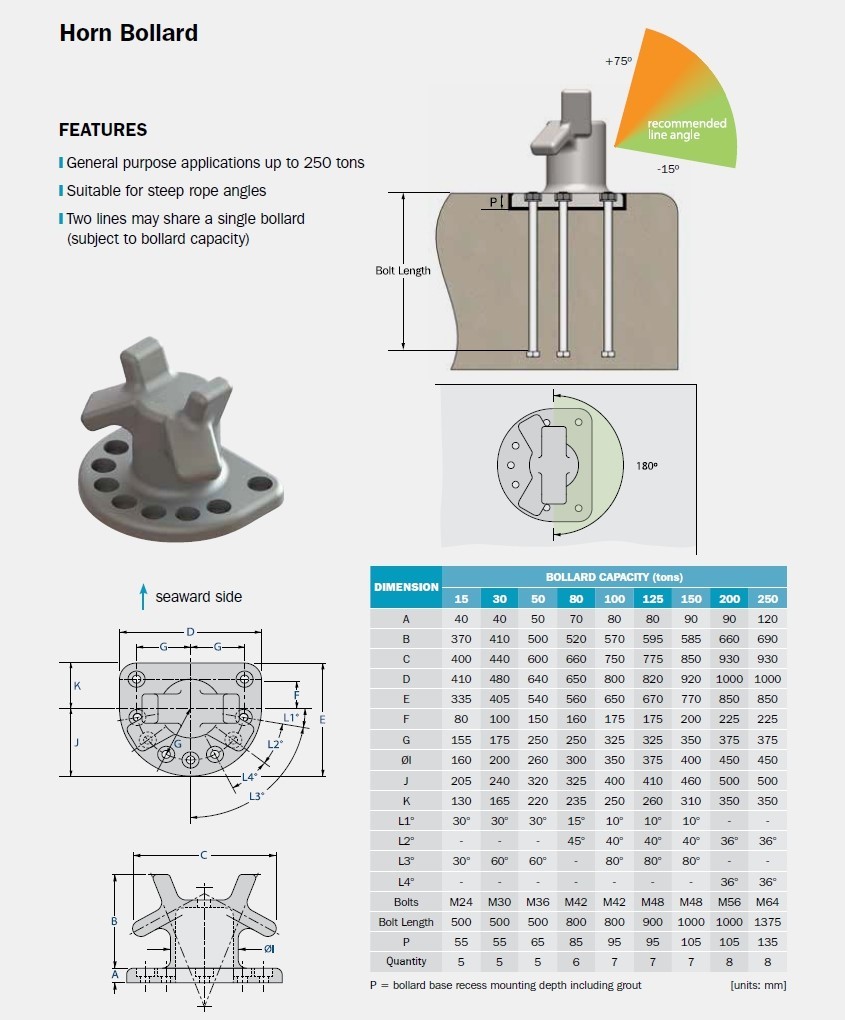 5. Kidney Bollard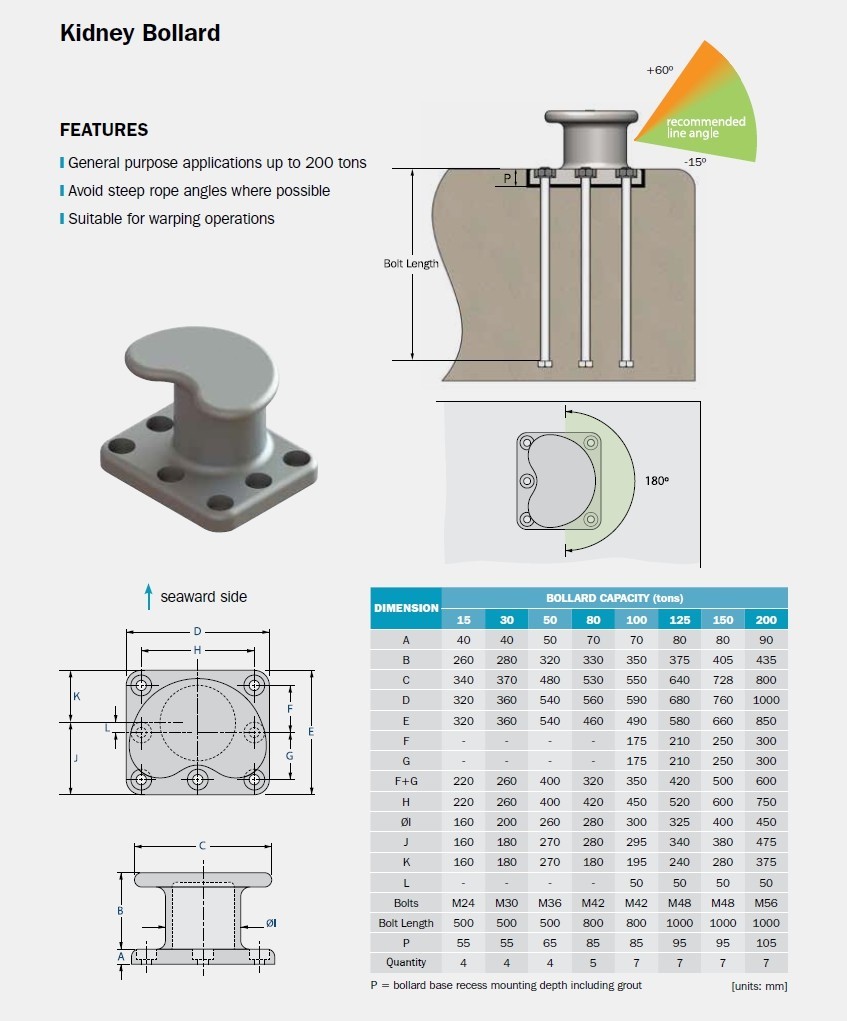 6. Single Bitt Bollard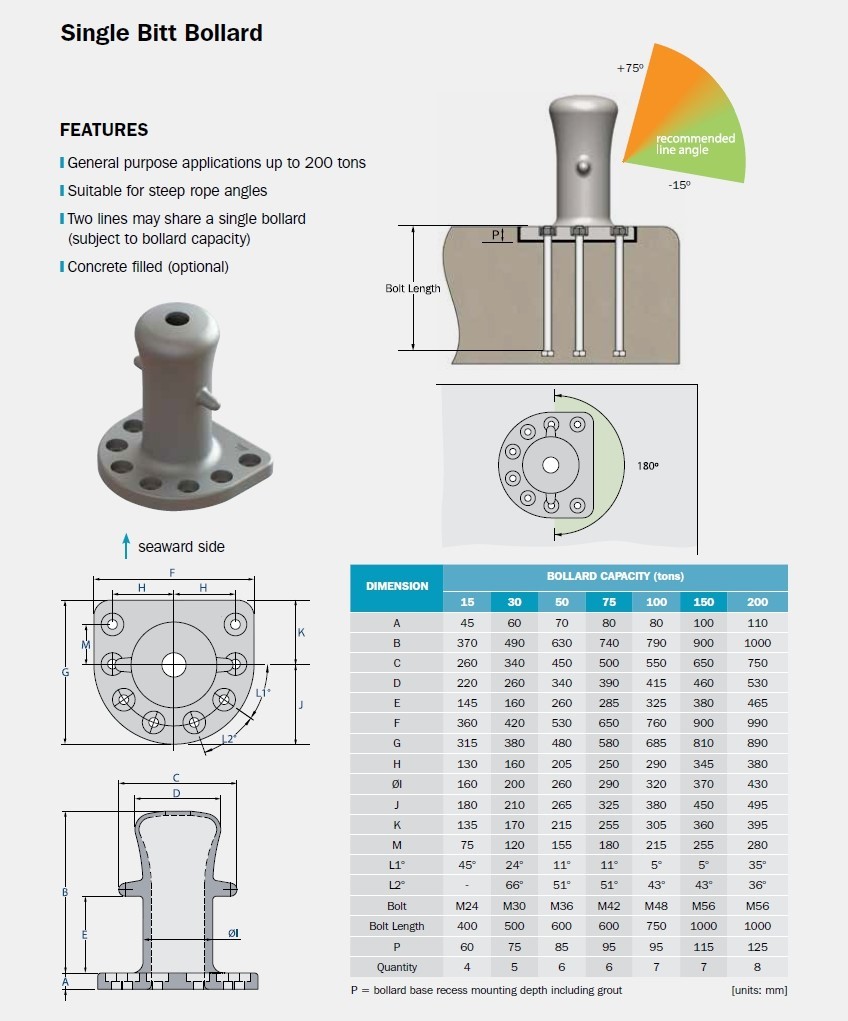 7. Cleat Bollard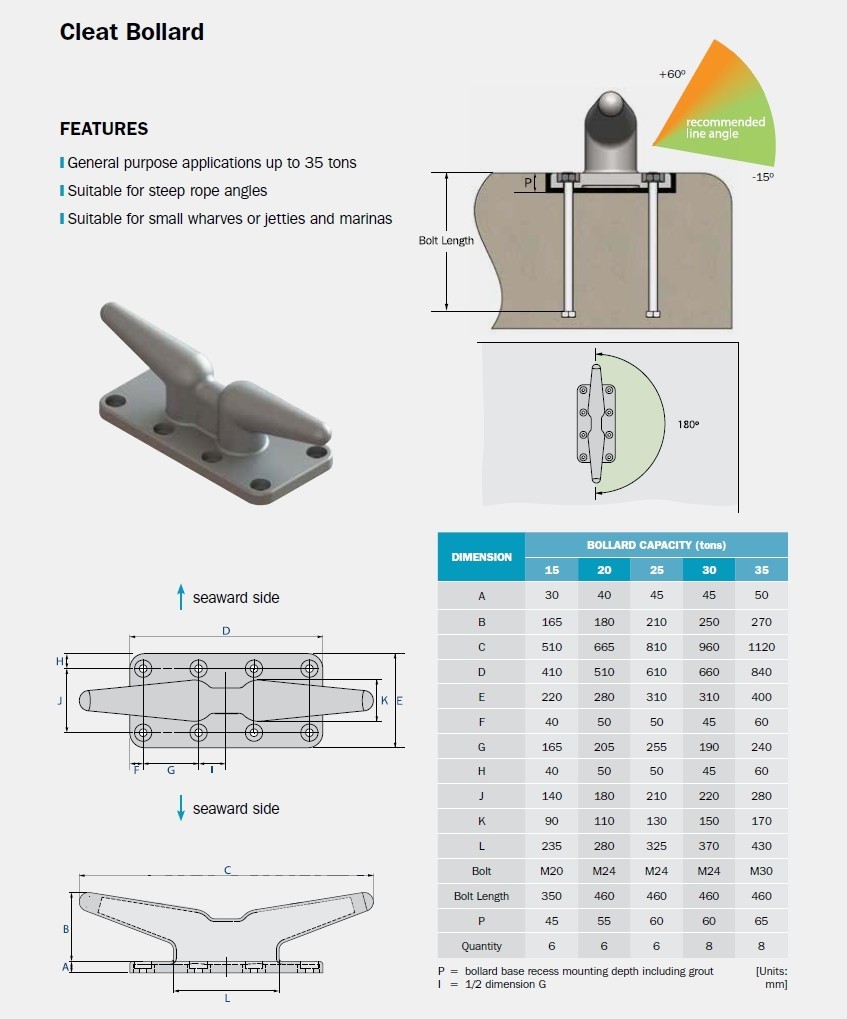 For more details about port bollards please contact: www.floatinghosesllc.com