SHANDONG HOHN GROUP: DREDGING FLOATING HOSES AND PIPE AND FLOATS EXPERT SINCE 1988! DEDICATED IN OFFSHORE CONSTRUCTION;DREDGING;MARINE SERVICE.
HOHN Marine's reeling systems are designed for deployment, redeployment or storage of various types of material, such as umbilicals, hoses, risers, mooring hawsers and flexible pipe. All systems can be delivered with HOHN Group's hydraulic power packs and control systems.
Principle engineered
Extensive application knowledge
Local content capabilities
Minimum interfaces
According to spec, and on time and budget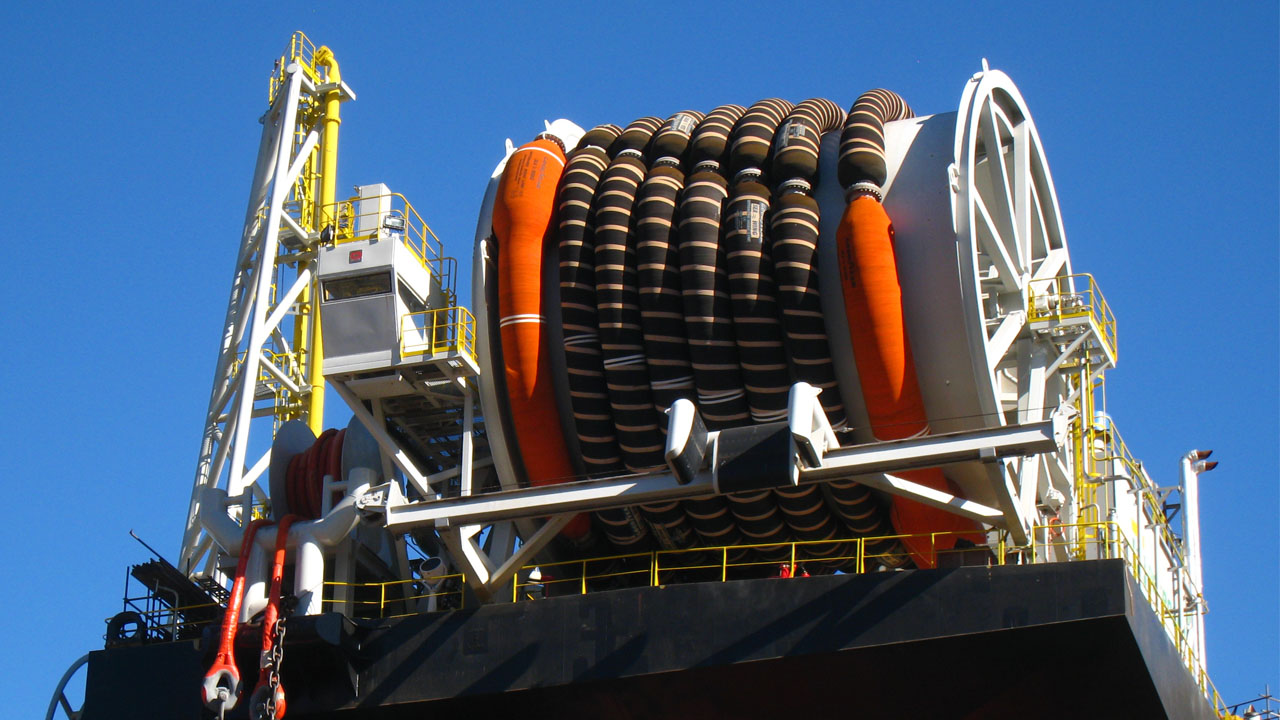 Reeling systems fit for all maritime purposes:
HOHN Group can supply any reeling system to meet customer requirements and classed under DNV.GL. Designed for the demanding conditions of the maritime markets, we provide reeling systems for:
ROV umbilicals
offloading hoses
mooring hawser assemblies
flexible pipe
hose bundles for hydro- and waterhammers.
HOHN reels are tailor-made, reliable and safe. They can be produced at the company's facilities worldwide or in cooperation with one of our partners. This makesHOHN a flexible partner, and enables us to comply with demands for local content.
Reeling system features
Single drums.
Electric, electro-hydraulic or diesel-hydraulic driven.
Available with or without spooling devices.
Compliant with latest rules and regulations.
Single- or multi-layer.
Electric or hydraulic power control systems.
Skid-mounted or containerised.
Suitable for hazardous and non-hazardous areas.
Material spooling onto drum.
HOHNReeling systems can be extended through the delivery of hydraulic power units, control and automation systems, tensioners and other accessories as loose items or fully integrated.  
For more details about our HOHN Reeling Systems, please feel free to visit our website: www.floatinghosesllc.com