SHANDONG HOHN GROUP: DREDGING FLOATING HOSES AND PIPE AND FLOATS EXPERT SINCE 1988! DEDICATED IN OFFSHORE CONSTRUCTION;DREDGING;MARINE SERVICE.
We supply standard and specially designed rubber hoses products for dredging, offshore, mining industry and all users of surface or sub-surface pipe lines for the transport of nearly all materials.
We will be pleased to support you in every respect.
The below introduces our offshore crude oil transport rubber hoses unique advantages:
Our company's oil hoses products is a research and development project of CNOOC. When developing products, we did enough research for oil hoses of Yokohama, Japan and Dunlop, UK . At that time, our R & D oil hoses products quality must be higher than Dunlop's products. Therefore, the structural design and production equipment process are all unique technologies.
1: The production process of our company's products adopts the inner and outer rubber layer and the thermoforming extrusion technology to greatly improve the adhesive strength of the rubber layer.
2: The forming of the reinforcement layer is a continuous forming technology of continuous cords (the advantage is that the outer diameter of both ends is reduced, and the pull-out force at the hose and flange sub-joints is improved). For example, the reinforcement layer of a 24 inch floating tube requires 40 layers The above cords are wound, so the method of Dunlop and other companies is to reserve a 500-length cord after each layer is formed, and then cut the second layer. In this way, the outer diameter of the two ends is equal to 80 multi-layers increased. Obviously our company has advanced production technology and unique technology in the world.
3: The vulcanization technology of the sealing layer outside the floating layer is a pressureless vulcanization method with a vulcanization temperature of 130°C, which has a beautiful appearance (also unique technology). And the production process is basically mechanized. Other companies can't do it.
Inovation is our life to be in high level in this field.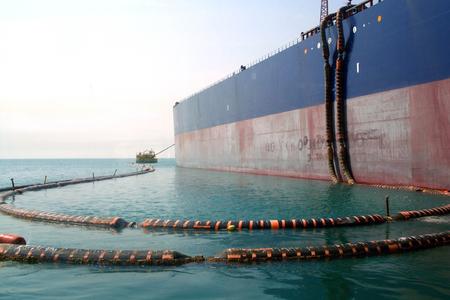 For specifications of our oil hoses please visit: https://www.floatinghosesllc.com/product/rubber-dredge-hose-discharge-application-floating-and-non-floating-for-oilsubmarinedredging-hohn